Scouts & Guides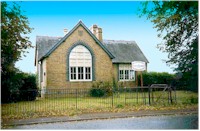 1st Kingston Bagpuize Brownie Pack
We meet at the Scout Hut on Faringdon Road every Monday from 18.30-20.00.
Contact details: This email address is being protected from spambots. You need JavaScript enabled to view it. | http://www.girlguiding.org.uk/brownies/
Kathryn Hall (Brown Owl) 07469 976255
1st Southmoor Guides
We meet on Wednesdays (term time only) from 7.00 p.m. to 8.30 p.m. at Swallow Room of the Villaqe Hall. We welcome any girls aged 10 to 15 years. We take part in a wide range of indoor and outdoor activities including camping, cooking, craft and games, and aim to help girls develop their social, teamwork and leadership skills.
Contact: Mrs Sally Dance (Guide Leader)
E-mail: This email address is being protected from spambots. You need JavaScript enabled to view it.
Tel. 01865 821924
2nd Southmoor Rainbows
Rainbow Guides is for 5 - 7 year old girls. We meet every Monday evening from 5:45pm - 6:45pm in the Scout Hut, Faringdon Road, Kingston Bagpuize. (Term time only). There is a waiting list so please get your daughter's name down sooner rather than later.
To register your daughter go onto - www.girlguiding.org.uk and "Register interest".
1st Longworth Scout Group

Contact: Mr Mike Furse
Tel: 01865 820162
Check our website for more information: www.1stlongworthscoutgroup.co.uk
1st Longworth Explorers
We meet every Wednesday from 7.30pm - 9pm


Check our website for contact details: www.1stlongworthscoutgroup.co.uk/explorers/
This e-mail address is being protected from spambots. You need JavaScript enabled to view it
Last Updated on Tuesday, 11 November 2014 09:32