THE QUEEN'S PLATINUM JUBILEE CELEBRATIONS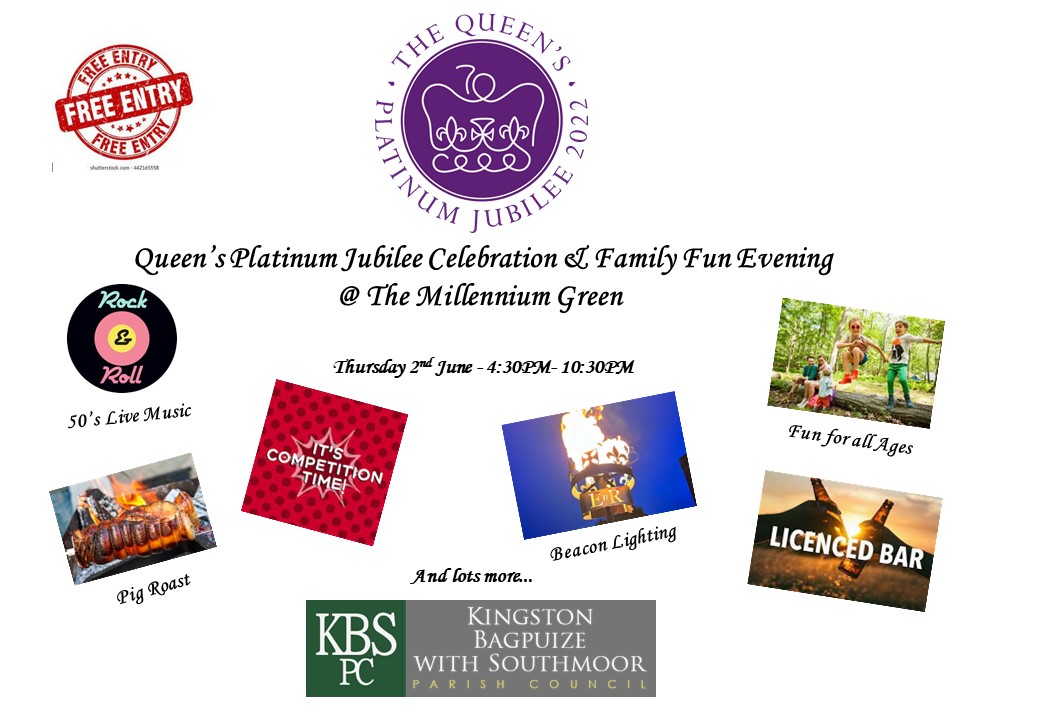 Scroll down to see details of the Village Voices 'The Queen's Jubilee Singalong'
THE QUEEN'S JUBILEE SING-ALONG
The 'Village Voices' singing group has been invited to sing the official Commonwealth Jubilee song, together with a selection of British folk songs, etc., on the Millennium Green prior to the lighting of the Beacon on the evening of the 2nd of June.
As this is only a small group we would like to invite as many people as possible – male or female – age no barrier!! - to join us and make it a truly Village ensemble !
Mrs Grant has kindly offered to make her marquee at Kingston Bagpuize House available for rehearsals on Thursday evenings, starting on 7th April, from 7 to 8pm. It will all be very relaxed . Plenty of fresh air and no problems with Social distancing…..
Anyone interested please ring Jenny Charlton 820062 asap.