Raise the Roof
St John the Baptist church requires work done to the bell tower - £75,000 needs to be raised. KBS Online will keep you updated with all the news and events around the Raise the Roof appeal.

If you see a story that we've not yet reported - This e-mail address is being protected from spambots. You need JavaScript enabled to view it . Thanks!
26th February - Oxford Fiddle Group
At the Village Hall this Saturday: Twelve fiddles plus backing - hear the magical sound of the massed fiddles of OFG playing tunes and songs from the UK, Ireland and the USA. From foot-tapping jigs and reels to beautiful airs and laments. Please see the flyer for more details. Proceeds go to the Raise the Roof campaign!
3rd February - Launch event
The Rt Revd John Pritchard, Bishop of Oxford, and Ed Vaizey, Member of Parliament for Wantage and Didcot, braved the weather on Friday 3 February to go up to the very top of the St John the Baptist Church, Kingston Bagpuize in a cherry picker to see for themselves the £75k repair work which is needed to save the bell tower and launch the fundraising campaign.
They were serenaded by the church choir who sang sweet songs to calm their nerves and see them safely the thirty feet or so to the top of the tower.
Many of the village organisations were invited to witness this spectacle and join in the fun.The Revd David Pickering, priest in charge, said 'We thought that as John and Ed are supporting our fundraising campaign we should show them just what has to be done at first hand, and what better way to do it! To see the two of them swinging in the breeze made a fantastic photo opportunity too'.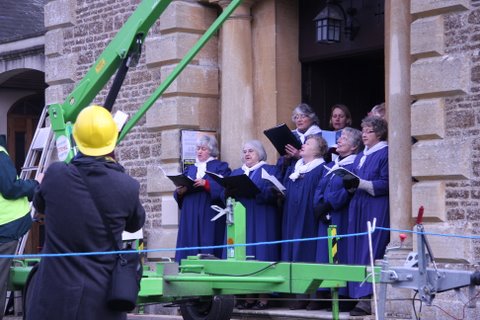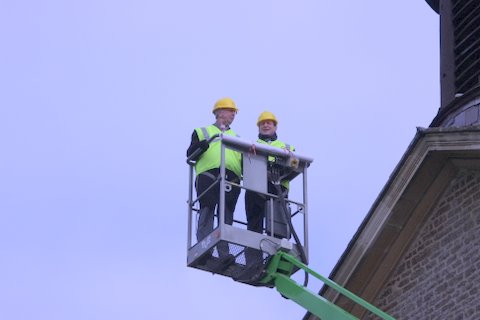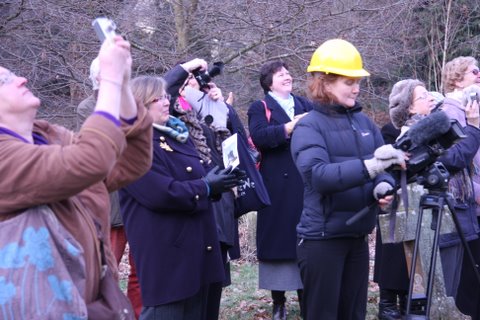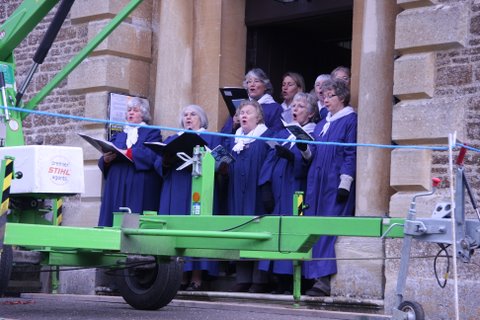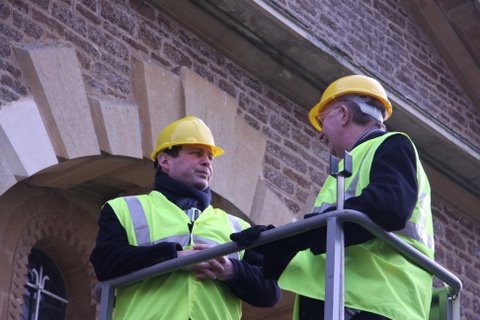 Further information contact Chris Carpenter 01865 820885 This e-mail address is being protected from spambots. You need JavaScript enabled to view it